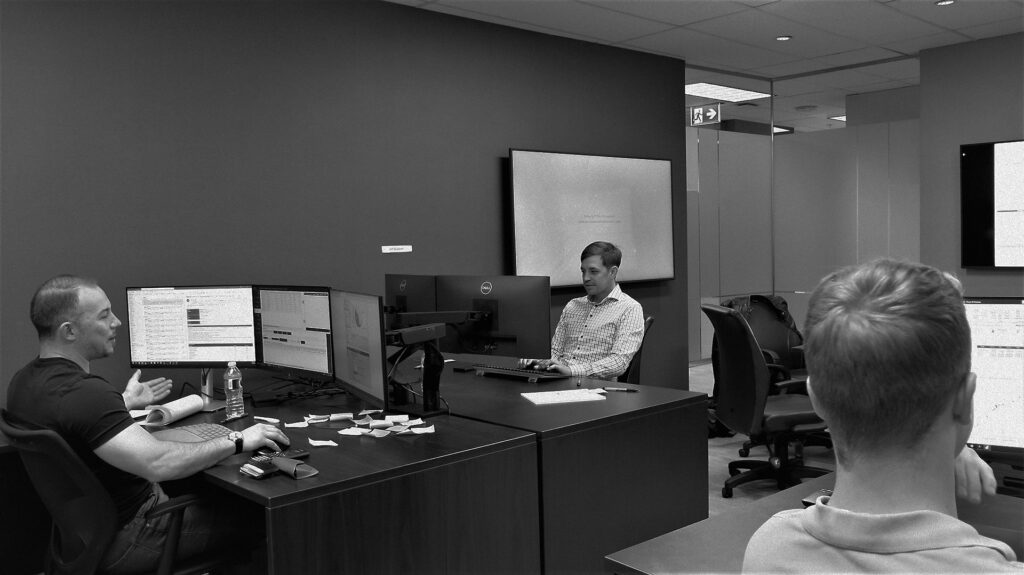 Our Real-Time Operations Center (RTOC) provides daily hydraulics and torque/drag modelling to help clients achieve optimal performance with lower costs and minimized operational risk. Hydraulic models help operators maintain proper ECD windows and optimal tripping/casing running speeds, while daily torque and drag modelling projects drilling torque at TD based on current drilling parameters and pre-emptive liner run simulations.
Accurate and timely modelling can be essential to successfully drill challenging wells. With several dedicated technicians, the RTOC keeps a constant eye on critical wells while producing the necessary modelling to help our clients achieve optimal performance with lower costs while minimizing operational risk.
Our Enertrax system provides operators with direct access to their drilling fluids data in a digitally secure and easy-to-use manner. With the condensed schema of our internal database, clients can easily pull information into numerous Business Intelligence tools or use the data outside of these tools based on their capacity. Data can be exported to Excel or used in SQL Management Studio. CES also offers data storage, extract, transform and load services, external data warehouse, and client access to help clients compare trends and optimize their drilling operations.
Your data will be available to use directly from the field or warehouse as they sync their reports, allowing you to compare trends while the well is being completed.

EXTRACT, TRANSFORM & LOAD